DLACZEGO BUTY BAREFOOT POJAWIŁY SIĘ W SKLEPIE MILITARNYM?
2023-06-23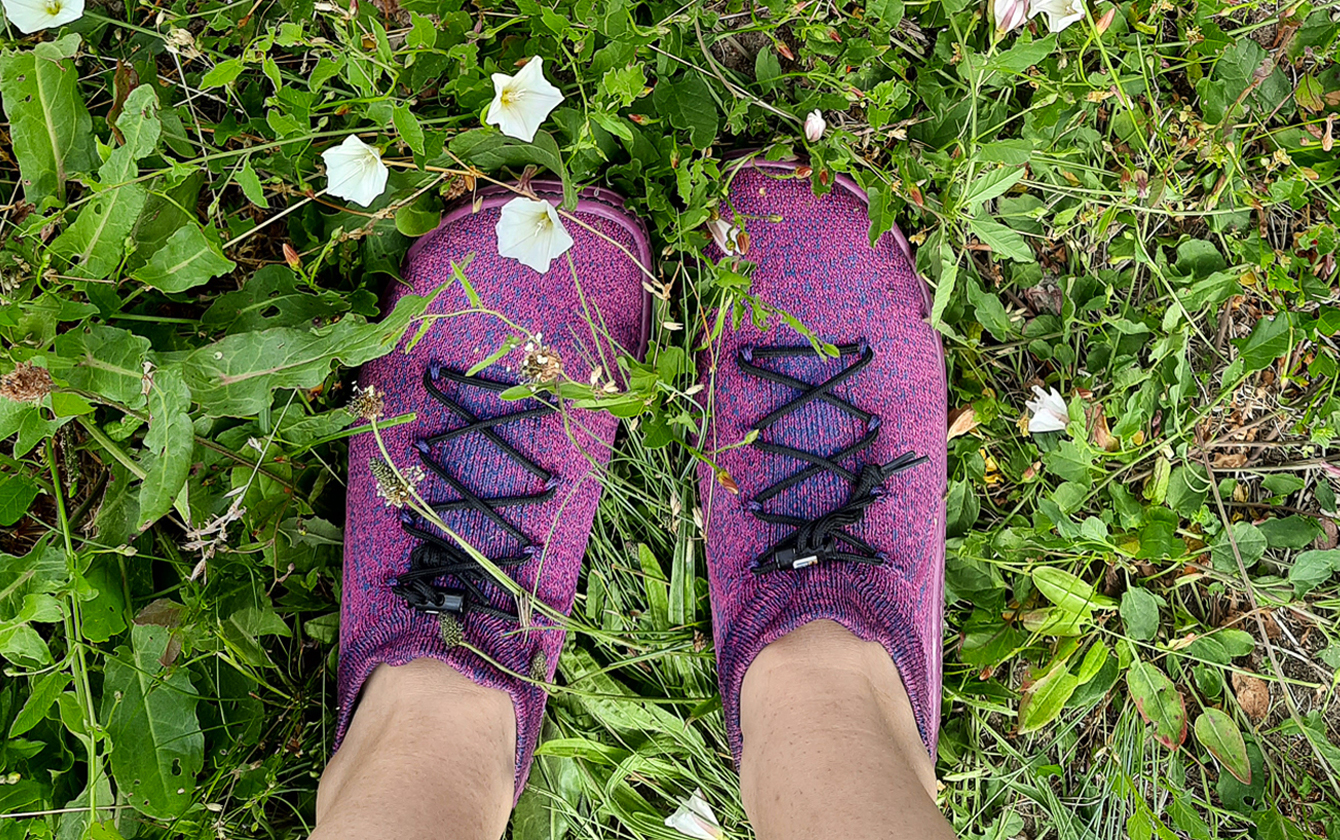 Czy wiesz, jak ważne jest chodzenie na bosaka dla Twojej postawy i ogólnie zdrowia?
Chodzenie boso zwiększa zdolność odczuwania i kontrolowania ruchów ciała. Obuwie tradycyjne pełni funkcję bariery między stopą, a podłożem. Co za tym idzie? Nasz organizm nie jest w stanie określić czy stoimy na równym podłożu, zimnym czy gorącym, na trawie czy utwardzonej powierzchni. Stopy to fundament naszego ciała posiadają ogromną ilość receptorów, które podczas noszenia obuwia nie odbierają większości bodźców.
Jakie są tego skutki? Mięśnie stopy nie są odpowiednio angażowane, przez co może pogarszać się równowaga. Nie masz problemu z równowagą, co? Wiedz jednak, że bezpośrednie znaczenie równowagi to nie tylko utrzymanie pionu ciała, ale utrzymywanie odpowiedniej pozycji przez dłuższy czas np. podczas pracy przy komputerze lub posady stojącej. Szczególnie ważna jest pozycja kręgosłupa oraz barków, która nie będzie wywierać dyskomfortu w postaci bólu lędźwi czy odcinka szyjnego lub krzyżowego. Wciąż nie masz problemu z równowagą? ;)
Wiele dolegliwości bólowych wyżej wspomnianych wywodzi się właśnie z źle dobranego obuwia lub braku angażowania mięśni stóp. Zaciekawił Cię ten temat? Obuwie funkcyjne Brubeck może być Twoim wybawieniem!
Obuwie marki BRUBECK to najnowszej technologii buty dla kobiet i mężczyzn, które inicjują zachowanie naturalnego wzoru chodu. Buty BAREFOOT miały swoją premierę w 2022 roku i cieszą się dużym zainteresowaniem i dobrymi opiniami. Ponadto obuwie wyprodukowano w 100% w Polsce, za co również należy się plus.
Konstrukcja cienkiej, bardzo wytrzymałej podeszwy Ground Feel (termo kauczuk) przypominała kształt bosej stopy. Niezwykle elastyczna cholewka, od razu po założeniu dopasowuje się do stopy, dzięki technologii TOTAL FLEX użytkownik ma wrażenie jakby chodził boso. Dodatkową wygodę zapewnia optymalna ilość miejsca w bucie oraz technologia Zero Drop, polegająca na uzyskaniu zerowej różnicy wysokości między piętą, a palcami. Istotnym atutem butów BAREFOOT jest doskonała termoregulacja, dzięki zastosowaniu wełny Merino w wyściółce obuwia. Doskonałe właściwości materiału - szybko odprowadzą ciepło na zewnątrz, natomiast zimne powietrze nie zostanie dopuszczane do wnętrza obuwia. Wełna merynosów, z której wykonano buty jest łatwa w pielęgnacji i nie trzeba jej często prać, ponieważ nie przyjmuje nieprzyjemnych zapachów.
Daj odpocząć stopie po aktywnych działaniach taktycznych. Model BAREFOOT firmy Brubeck zaprojektowano tak, aby świetnie sprawdził się do stylizacji sportowych oraz bardziej casualowych. Model doskonale zda egzamin w trakcie lekkich aktywności fizycznych.
Na stronie armyworld.pl znajduje się kilka minimalistycznych modeli wspomnianych butów, tak aby każdy znalazł coś dla siebie. W razie braku rozmiaru, prosimy o kontakt sklep@armyworld.pl.
Już dziś zadbaj o swoje zdrowie z obuwiem Barefoot od marki Brubeck.