JAK PORADZIĆ SOBIE Z PRZYKRYM ZAPACHEM MAGAZYNOWYM?
2023-09-13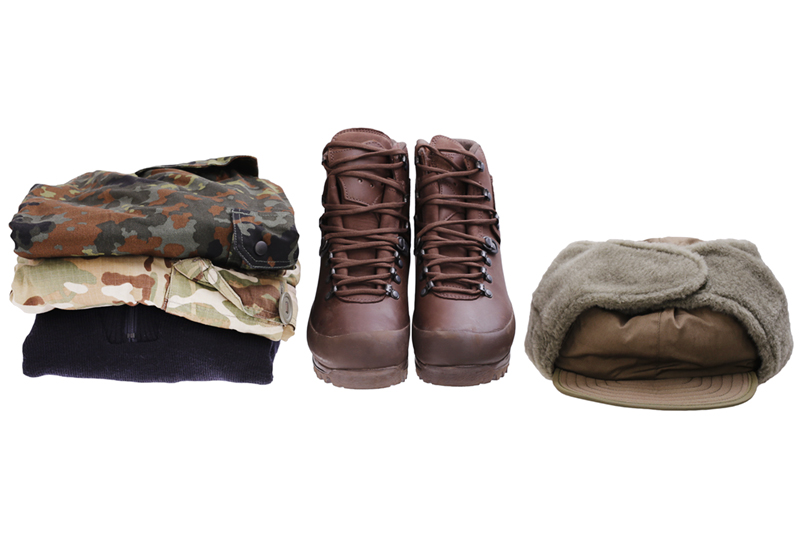 Często zaopatrujesz się w produkty z demobilu i niekiedy masz problem ze specyficznym zapachem magazynowym? Przyczyną nieprzyjemnej woni jest po prostu długotrwałe przechowywanie produktów w magazynach wojskowych. Siła zapachu zawsze się różni, jest to poniekąd zależne od materiałów z jakich wykonano towar, np. worek brezentowy, a koszulka termoaktywną będą inaczej pachniały mimo identycznego magazynowania. Szeroki wybór odzieży i akcesoriów z wojskowych zasobów magazynowym w sklepie Armyworld.pl spowodował, że powstał tekst :). Pozbycie się specyficznego zapachu z odzieży może być wyzwaniem, ale istnieje kilka skutecznych sposobów, które można wypróbować. Pamiętaj proszę, że jeżeli dana rzecz charakteryzuje się silnym zapachem, staramy informować o tym w opisie produktu.
Jaki sposób jest najlepszy w pozbyciu się przykrej woni z odzieży?
W przypadku odzieży w pierwszej kolejności wypierz ją zgodnie z zaleceniami dotyczącymi prania na etykiecie. W pozbyciu się przykrych zapachów pomogą ci odpowiednie środki - my zalecamy użycie jednego z proponowanych tj. płyn do prania Nikwax lub impregnat Mountval. W przypadku odzieży odpowiednia ilość detergentu, prawidłowa temperatura do prania oraz czas cyklu powinny wystarczyć, aby z przyjemnością zakładać i cieszyć się zakupem. Jeśli to możliwe po praniu, wywieś odzież na świeże powietrze. Słońce i wiatr pomagają w naturalnym odświeżaniu tkanin.  W likwidowaniu silnych zapachów może pomóc również cieplejsza woda i dłuższy cykl, pranie z dodatkiem sody oczyszczonej czy octu. W przypadku odzieży, której nie można prać w pralce, możesz spróbować zastosować metodę lodu. Umieść odzież w zamrażarce w plastikowej torbie na kilka godzin lub przez noc. Mróz może pomóc w neutralizowaniu zapachów. Pamiętaj, że skuteczność tych metod może różnić się w zależności od rodzaju materiału i źródła zapachu. Ważne jest, aby zachować ostrożność i postępować zgodnie z zaleceniami dotyczącymi pielęgnacji tkanin, aby nie uszkodzić odzieży.
Zakupiłeś obuwie z demobilu i potrzebujesz odświeżenia?
Dodaj do koszyka środek eliminujący nieprzyjemne zapachy bądź dezodorant do butów Kaps czy Coccine. Produkty doskonale sprawdzą się też do obuwia sportowego, trekkingowego, rolek, łyżew czy butów narciarskich. Domowy sposób? Wszyscy je uwielbiamy, w tym przypadku wykorzystaj torebki z herbatą. Do wnętrza butów włóż kilka torebek i pozostaw na kilka godzin. Herbata działa neutralizująco na przykre zapachy.
Akcesoria wojskowe, śpiwory czy na przykład worki najlepiej w pierwszej kolejności wywietrzyć. Jeśli zdecydujesz się na pranie wykorzystaj proponowane detergenty z punktu pierwszego (odzieży). Jeśli zapach jest silny, przed przystąpieniem do prania namocz zakupiony produkt na kilka godzin w roztworze octu i ciepłej wody.
Wszystkie wymienione środki można stosować w praniu ręcznym i w pralce. Składnikami aktywnymi zawartymi w środkach są nanocząsteczki srebra i krzemionka. Srebro zapobiega rozwojowi bakterii, a krzemionka pochłania nieprzyjemne zapachy.