KIM SĄ PREPPERSI?
2023-07-04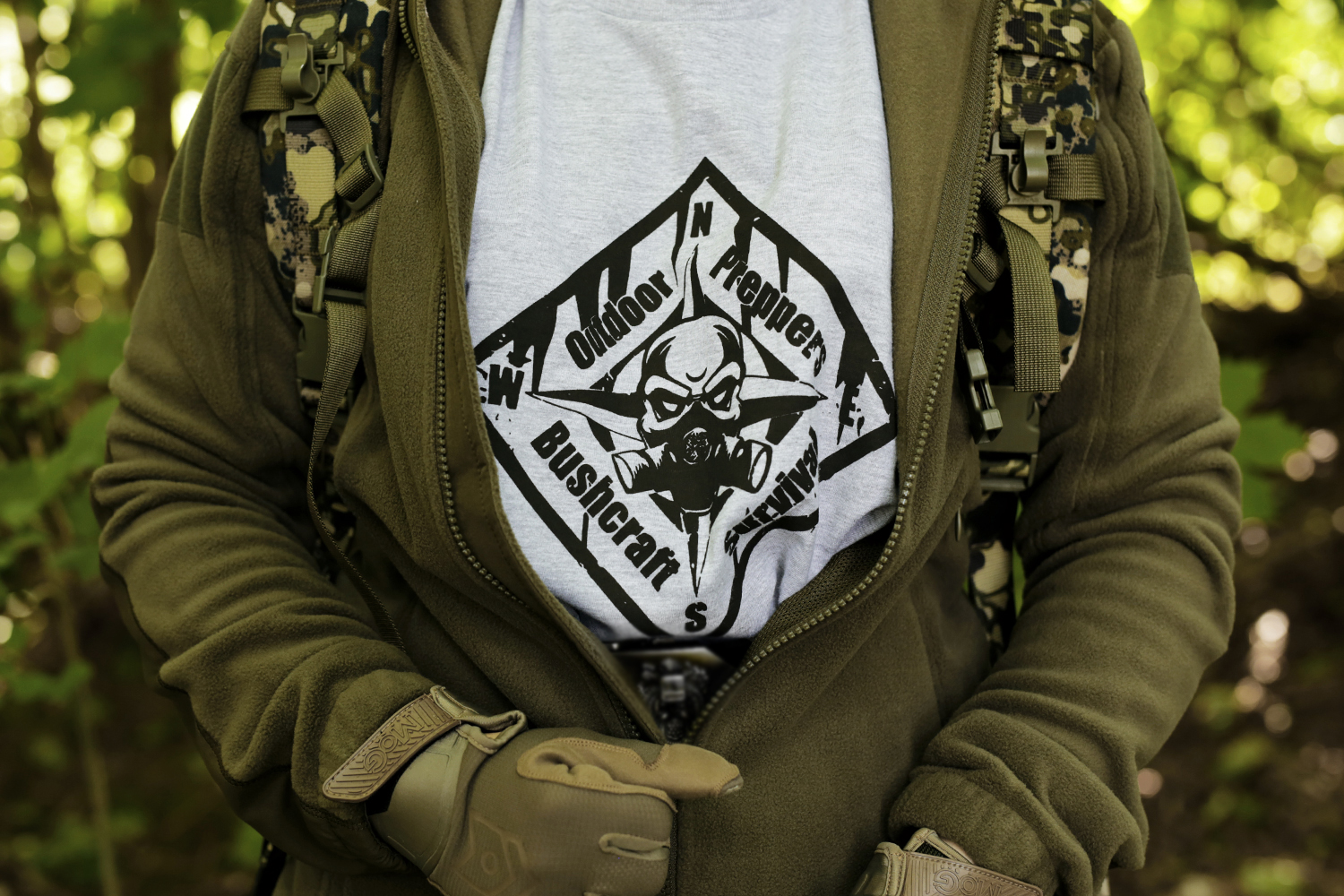 Czy kiedykolwiek zastanawiałeś się jak wyglądałaby Twoja rzeczywistość podczas długotrwałego braku prądu, utrudnionego dostępu do żywności lub podczas wojny? Czy byłbyś w stanie przetrwać?
Na różnego rodzaju sytuacje kryzysowe lub klęski żywiołowe przygotowani są na pewno PREPPERSI. Samo słowo wywodzi się z języka angielskiego i oznacza PRZYGOTOWANIE. Preppers zatem to osoba, która jest przygotowana na brak dostępu do źródeł energii oraz innych zasobów niezbędnych w codziennym użytkowaniu - inaczej Blackout. Brak zasilania energetycznego może przyczynić się również do braku dostępu do bieżącej wody (brak zasilania wodociągów), zamknięte placówki, sklepy, niedostępna sieć komórkowa, brak ogrzewania i wiele innych. Biorąc pod uwagę sytuacje, które mają miejsce w obecnych czasach: pandemia, wojny, katastrofy ekologiczne, bycie Preppersem to wartościowa umiejętność. Zdobywanie kompetencji Preppersów to inaczej Preppering.
Umiejętności preppersa pozwolą przetrwać różnego rodzaju sytuacje kryzysowe lub klęski żywiołowe. Tworzenie schronów, wprawa w rozpalaniu ognia w trudnych warunkach oraz zdolność oszczędzania to podstawa. Preppering uczy samodzielności i bycia niezależnym od współczesnych udogodnień. Bycie kreatywnym i otwartym pozwala na tworzenie własnych sposobów działania, bo przecież Preppering nie ma ograniczeń.
Jak zostać Preppersem?
Edukuj się - zdobądź jak najwięcej wiedzy na temat preppingu i różnych zagrożeń, z jakimi można się spotkać. Poczytaj książki, artykuły, forum internetowe lub obejrzyj filmy związane z tematem. Zrozum, jakie są podstawowe potrzeby człowieka i jakie umiejętności są przydatne w sytuacjach kryzysowych.

Określ swoje cele - przeanalizuj, jakie są Twoje konkretne cele i potrzeby w zakresie przygotowania. Jaki jest poziom przygotowania, który chcesz osiągnąć?

Planuj - sporządź plan awaryjny i określ konkretne kroki do podjęcia w różnych sytuacjach kryzysowych. Ustal, jakie zapasy żywności, wody, leków i innych niezbędnych przedmiotów powinieneś mieć. Zidentyfikuj również umiejętności, które warto rozwijać, takie jak pierwsza pomoc, orientacja w terenie, gotowanie na ognisku itp.

Zbuduj zapasy - postaraj się gromadzić zapasy żywności, wody i innych niezbędnych przedmiotów stopniowo, zgodnie z planem. Zwróć uwagę na długi termin ważności żywności i regularnie rotuj zapasy, aby uniknąć marnowania. Zadbaj również o inne potrzebne przedmioty, takie jak latarki, baterie, środki czystości, narzędzia itp.

Rozwijaj umiejętności - oprócz gromadzenia zapasów, ważne jest rozwijanie praktycznych umiejętności, które mogą okazać się przydatne w sytuacjach kryzysowych. Naucz się udzielania pierwszej pomocy, rozpalania ognia, budowy prowizorycznych schronień, zbierania i oczyszczania wody, uprawy żywności itp.

Buduj sieć kontaktów: znajdź innych prepperów lub osób o podobnym podejściu do przygotowania się na kryzysy. Możesz dołączyć do lokalnych grup prepperskich, wziąć udział w warsztatach lub spotkaniach tematycznych. Wspólna praca i wymiana informacji z innymi jest bardzo cenna w sytuacjach awaryjnych.

Bądź elastyczny - każda sytuacja kryzysowa jest inna, dlatego ważna jest umiejętność dostosowania się do nowych okoliczności. Regularnie przeglądaj i aktualizuj swój plan awaryjny oraz dostosowuj zapasy do zmieniających się potrzeb i sytuacji.
Pamiętaj, że prepping to długotrwały proces, który wymaga czasu, wysiłku i zasobów. Kluczowe jest jednak podejście zdroworozsądkowe i rzetelne do przygotowań, aby być lepiej przygotowanym na nieprzewidziane okoliczności.
Preppering to nie tylko pozyskiwanie umiejętności. W niektórych sytuacja przydadzą się odpowiednie narzędzia oraz sprzęty. W sklepie ArmyWorld.pl znajdziesz cały dział przeznaczony SURVIVALU, który skupia w sobie przydatne akcesoria.
W co powinien zaopatrzyć się Preppers?
Zastanawiasz się "czym różni się survivalowiec od preppersa"? Preppers dąży do przetrwania w warunkach, w jakich dotychczas się znajdował, natomiast miłośnik survivalu posiada umiejętność przetrwania w dziczy. Oczywiście te umiejętności łączą się, gdyż może zdarzyć się, że nie będziemy mogli pozostać w naszych domach. Ważne by w takich sytuacjach połączyć siły i działać w grupie. Każdy wówczas uzupełnia się, wnosi coś od siebie tworząc zgrany team.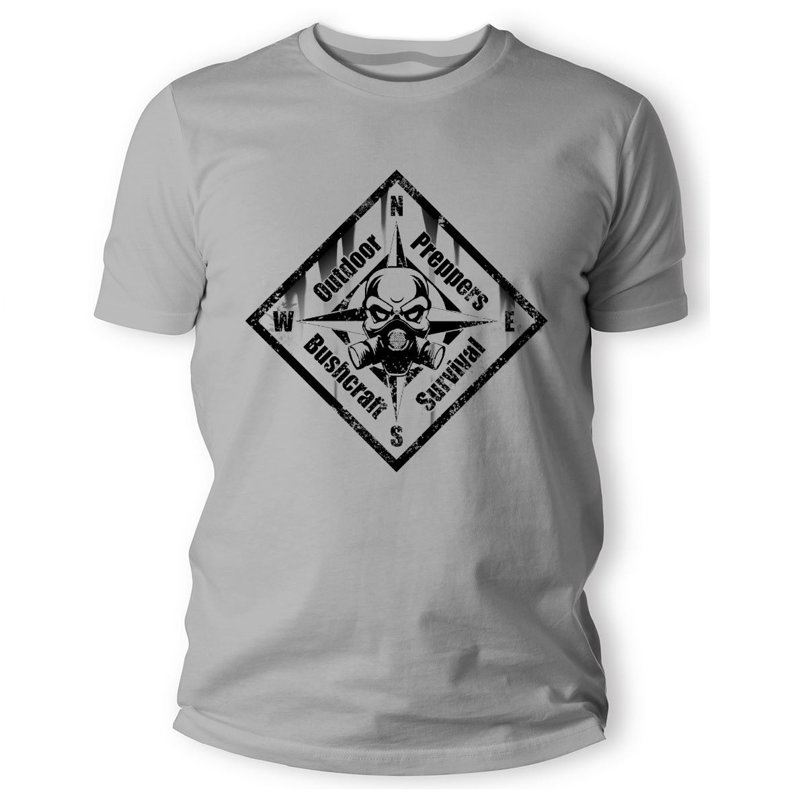 W nowościach sklepu ArmyWorld.pl pojawiły się t-shirty Preppers Kaszuby - nasz lokalny Preppers, który tworzy kanał na serwisie YouTube z poleceniami, recenzjami oraz vlogami stworzył koszulkę z własnym logiem. 
Koszulki powstały na wzór logo Preppers Kaszuby. Jego kanał to świetne miejsce dla początkujących Preppersów jak i zaawansowanych entuzjastów. Odzież charakteryzuje się doskonałą trwałością oraz oddychalnością. Pamiętaj, że podczas prepperingu ważny jest komfort.
Bądź zawsze w gotowości z ArmyWorld.pl!