PREPARATY I URZĄDZENIA ODSTRASZAJĄCE KOMARY I KLESZCZE
2023-06-14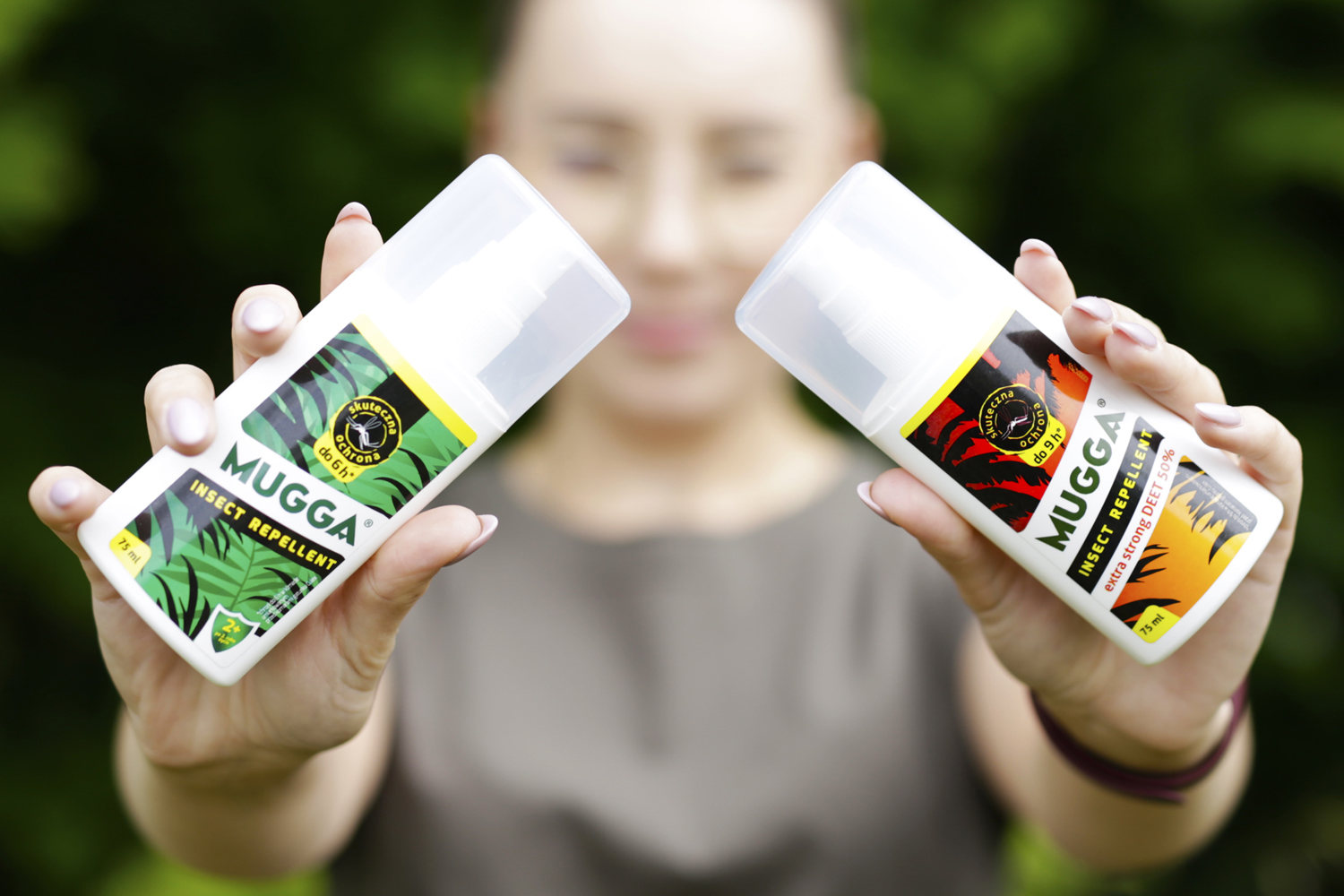 Wszyscy uwielbiamy spędzać czas poza domem na łonie natury. Góry, las, morze czy ciepłe tropikalne tereny obfitują w rożnego rodzaju insekty, które mogą popsuć urok wypoczynku. Z pewnością znasz nieprzyjemne uczucie ukąszenia komara. Dla niektórych to jedynie dyskomfort w postaci świądu, jednak u sporej części społeczeństwa następstwem jest reakcja uczuleniowa.
Dobierając środek przeciw insektom należy w pierwszej kolejności zadać sobie pytanie z czym masz największy problem?
W ofercie sklepu Armyworld.pl znajdziecie różne preparaty na komary, muszki i kleszcze. Środki występują w różnej formie oraz sile działania. Zakupiony produkt nie zdaje egzaminu? Może warto zainteresować się akcesoriami w postaci moskitiery?
PREPARATY I URZĄDZENIA ODSTRASZAJĄCE
Zacznijmy od substratów w formie sprayu, mleczka czy balsamu. Bardzo popularną marką jest MUGGA. Sklep ARMYWORLD.PL oferuje preparaty w formie sprayu, najpopularniejsza wśród klientów jest kultowa Mugga środek 50% DEET. Wysokie stężenie aktywnej substancji gwarantuje skuteczną ochronę nawet do 9 h od aplikacji. Mugga dedykowana jest dla myśliwych, służb leśnych, wędkarzy, wojskowych oraz wszystkich tych, którzy narażeni są na kontakt z owadami. Dla młodszych lub osób o bardziej wrażliwej skórze proponujemy nieco delikatniejszą, ale także skuteczną zieloną wersję Muggi. 
Spray nie jest dla Ciebie wygodny? Spróbuj wersję mleczka w aplikatorze roll on. Największą pojemność oferuje produkt marki Moskito Guard. Środek świetnie sprawdza się na dłuższych wyprawach. Pamiętaj o przeczytaniu ulotki przed zastosowaniem roztworu, gdyż w niektórych przypadkach substancja aktywna DEET lub ikarydyna mogą oddziaływać drażniąco na skórę i oczy.
Upsss... Co jeśli zapomniałeś lub nie zdążyłeś zaaplikować preparatu, a insekty już Cię dopadły? Warto pod ręką mieć środek na uśmierzenie bólu, czyli balsam kojący. Preparat łagodzi ból i swędzenie skóry wywołane ukąszeniami owadów oraz pokrzyw i meduz. I do tego nie brudzi odzieży :)
Receptą na nieprzerwany sen oraz większy komfort wypoczynku jest elektryczne urządzenie do odstraszania owadów. Odstraszacze działają na podstawie uwalniania środka aktywnego z specjalnie dedykowanego wkładu. Wymienny wkład z środkiem biobójczym pozwala na odizolowanie nawet 30 metrów sześciennych od niechcianych insektów. Technologia skutecznie odstrasza komary i meszki tworząc strefę wolną od insektów. Trzymaj komary na dystans również z bezprzewodowymi urządzeniami tj. lampa odstraszająca - idealna do użytku na działce czy kempingu lub bezprzewodowy odstraszacz – dedykowany na polowanie lub wędkowanie. Ogromną zaletą oferowanych urządzeń jest działanie w sposób bezzapachowy.
MOSKITIERY
W zakładce OCHRONA PRZED INSEKTAMI znajdują się również moskitiery. Ten rodzaj siatki chroni przed bezpośrednim kontaktem z owadami. Kurtyna moskitiery wykonana jest zawsze z gęstej siatki o oczkach średnicy 1 mm zapewniając swobodny przepływ powietrza. Pamiętaj, że owady nie grożą wyłącznie ukąszeniem. W niektórych regionach insekty roznoszą poważne choroby, tam moskitiera będzie najlepszym rozwiązaniem. ,
Pasjonujesz się pszczelarstwem? Duży wybór moskitier na głowę sprzyja również rozwojowi Twojej pasji. Jeśli uwielbiasz podziwiać piękno natury jednocześnie wypoczywając, to moskitiery namiotowe to strzał w 10!
Co powiesz na 3w1? Namiot Arizzon - do stosowania jako poncho, namiot lub moskitiera namiotowa. Kiedy masz już komplet wypoczynkowy w sklepie Armyworld.pl znajdziesz również moskitierę nad łóżko lub hamak.
Konkluzja jest prosta; ochrona przed nieprzyjacielem jest ważna dla naszego zdrowia. Każdy z nas w okresie letnim powinien posiadać środek odstraszający insekty w apteczce przydomowej. Podczas aktywności łatwo nabawić się niechcianego kleszcza, który nieusunięty lub źle wyjęty może skutkować boreliozą lub zapaleniem mózgu. Zadbaj o swoje bezpieczeństwo. Kup preparat na komary i kleszcze dla siebie i bliskich.