Puma Buty Sportowe Wojskowe art. nr.182123 02 Żółte Stan Bardzo Dobry
Oryginalne buty sportowe firmy Puma art. nr. 182123 02, pochodzące z zasobów wojsk niemieckich. Używane w stanie bardzo dobrym, niekiedy mogą posiadać lekkie ubrudzenia. Doskonałe w trakcie uprawiania sportów jak oraz do użytku miejskiego.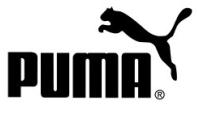 Safe shopping Easy and fast Courier / Post we ship abroad Attractive wholesale offer, check
You have a problem ?
Find the answer
Ask for this product
Write your opinion