Nóż Wojskowy Austriacki Glock Field 78 Oryginał Demobil Drugi Gatunek #3
Oryginalny nóż Glock pochodzący z zasobów wojsk austriackich przeznaczony do zadań ciężkich o charakterze bojowym. Jego głównia o długości 16,5cm wykonana jest ze stali nierdzewnej i pokryta czarną warstwą antykorozyjną oraz nie odbijającą światła.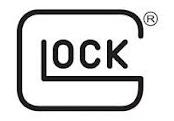 Safe shopping
Easy and fast
Courier / Post we ship abroad
Attractive wholesale offer,
check
17 years of experience
Only original products
FAQ
Pomiędzy rękojeścią, która wykonana jest z twardego polimeru, a ostrzem noża znajduje się otwieracz do butelek lub skrzyń z amunicją.
Do noża dołączana jest pochewka w kolorze rękojeści, wyposażona w blokadę wciskową, umożliwiająca przenoszenie noża na pasie o szerokości do 6 cm. Długość całkowita wynosi około 30cm.
Nóż używany w stanie dostatecznym z ostrzem całkowicie pokrytym korozją oraz z niezamykającą się pochewką.
Ask for this product
Write your opinion