Headlamp TACTIKKA+ Petzl Camouflage New
High-quality headlamp TACTIKKA + model produced by Petzl company. It is designed for activities where stealth is key: hunting, fishing, nature watching and military missions.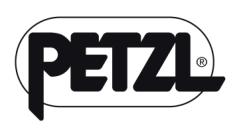 Its mixed beam is adapted to close-range vision and to moving around. Red lighting for stealth when necessary. Maximum brightness is 140 lumens over a distance of 60 meters. The headlamp features CONSTANT LIGHTING technology: brightness does not decrease gradually as the batteries are drained.
Several modes and lighting colors adapt to each situation:
- a mode adapted for close range vision: mixed beam with wide, uniform flood
- modes adapted for movement and rapid movement: mixed beam with focused component allows user to move around comfortably
- Boost mode for temporary access to maximum power
- red lighting for discreet close range vision
- strobe mode for signaling one's presence, accessible at any time
Burn time management allows user to easily anticipate battery replacement:
- automatically switches to reserve mode when batteries are almost drained (signaled by blinking light)
- red lighting switches on when batteries are practically empty to preserve maximum visibility
Easy to use:
- push-button is easy to use, even with gloves
- headband adjusts easily with buckle, for easy donning
- washable headband
- battery case opens easily for changing batteries
Headlamp keeps the hands free
Specifications:
Weight: 85 g

Technology: CONSTANT LIGHTING

Beam pattern: mixed

Energy: 3 AAA/LR03 batteries (included)

Battery compatibility: rechargeable Ni-MH and lithium

Certification(s): CE

Watertightness: IP X4 (weather resistant)

FR production
LIGHTING COLOR


LIGHTING MODE


BRIGHTNESS, DISTANCE AND BURN TIME:

RESERVE MODE


 

 

 

WHITE

AMBIENT

5 lm i 10 m FOR 100h

 

minimum 5 lm

FOR 40 h

PROXIMITY

30 lm i 25 m FOR 12 h

MOVEMENT

45 lm i 30 m FOR 6 h

RAPID MOVEMENT

110 lm i 50 m FOR 2 h

Boost

140 lm i 60 m FOR 10 s

-

STROBE

VISIBLE AT 2000m FOR 200 h

-

RED

PROXMITY


5 lm i 5m FOR 100h

-

STROBE


VISIBLE AT 400m FOR 400h

-
Ask for this product
Write your opinion