On special offer
Sale
Protective Helmet Petzl ELIOS Grem Genuine Military Surplus Used
Sturdy but lightweight protective helmet coming from the German troops' stocks, and manufactured by Petzl.
Elios provides effective protection and comfort in all conditions. Used, is in good condition.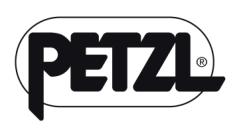 Safe shopping
Easy and fast
Courier / Post we ship abroad
Attractive wholesale offer,
check
17 years of experience
Only original products
FAQ

Its heavy ABS shell has ventilation shutters. Its polystyrene foam liner offers effective impact protection so it is suitable for climbing, mountaineering, caving, via ferrata, canyoning.
Weight: approx. 345 g.
Size 1: head circumference 48 - 56 cm,  
Size 2: head circumference 53 - 61 cm.
used (good)
The item with visible signs of use, sometimes repaired to full working or minor soilings.
Ask for this product
Write your opinion