Latarka Wojskowa Czołowa Petzl Tikka XP Demobil
Latarka czołowa pochodząca z wojskowych zasobów magazynowych. Posiada regulowany kąt padania światła (ruchomą głowicę). Zasilana trzema bateriami R03 / AAA. Produkt sprawny, używany w stanie dobrym.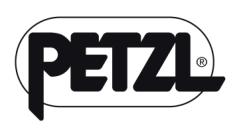 Safe shopping Easy and fast Courier / Post we ship abroad Attractive wholesale offer, check
Do you have a problem ?
Find the answer
Cechy
- kompaktowa czołówka o mocy 180 lumenów
- dwie białe diody i jedna czerwona
- różne tryby świecenia: wiązka skupiona, rozproszona i mieszana, tryb Boost (maksymalna moc czołówki) oraz pulsujący
- technologia zapewniająca stały poziom oświetlenia aż do przejścia w tryb awaryjny
- deszczoodporna obudowa (norma IPX 4)
- przycisk łatwy w obsłudze nawet w rękawiczkach
- wygodna, regulowana opaska z miękkiego materiału

Brak baterii w komplecie. 

Ask for this product
Write your opinion