Buty Sportowe Wojskowe PUMA art.nr 181143 01 Stan Dostateczny
Oryginalne buty sportowe firmy Puma art.nr 181143 01, pochodzące z zasobów magazynowych wojsk niemieckich. Zdjęcia podglądowe nie ukazują stanu obuwia a jedynie cechy modelu.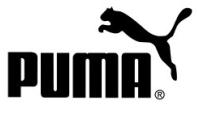 Safe shopping
Easy and fast
Courier / Post we ship abroad
Attractive wholesale offer,
check
17 years of experience
Only original products
FAQ
Buty używane w stanie dostatecznym wymagającym wyczyszczenia oraz z odklejającymi się elementami ozdobnymi buta (gumowe paski i kratka) i przetarciem materiału tuż przy kończącym się języku. 
Ask for this product
Write your opinion