Bestseller
Military Parka Jacket Bundeswehr Flecktarn Original New
Military parka type jacket in forest camouflage called Flecktarn coming from resources of Bundeswehr. Fastened with zipper, with four zippered pockets. Ideal for hunters, anglers and enthusiasts of militaria.
Jacket has a drawstring at the waist for perfect fit. Ventilation zippers are located on armpits. On the sleeves are drawcords for adjust circumferences of wrists. Hood is fixed permanently.
Brand-new product in storage state.

The table below shows at what height and circumference of chest is designed particular size.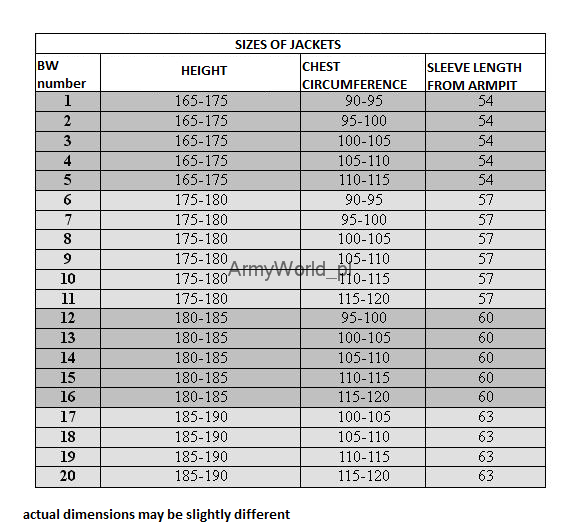 Opinions about Military Parka Jacket Bundeswehr Flecktarn Original New
5.00
Number of opinions issued: 2
Click a rating to filter reviews