KUCHENKA Kelly Kettle
2023-07-11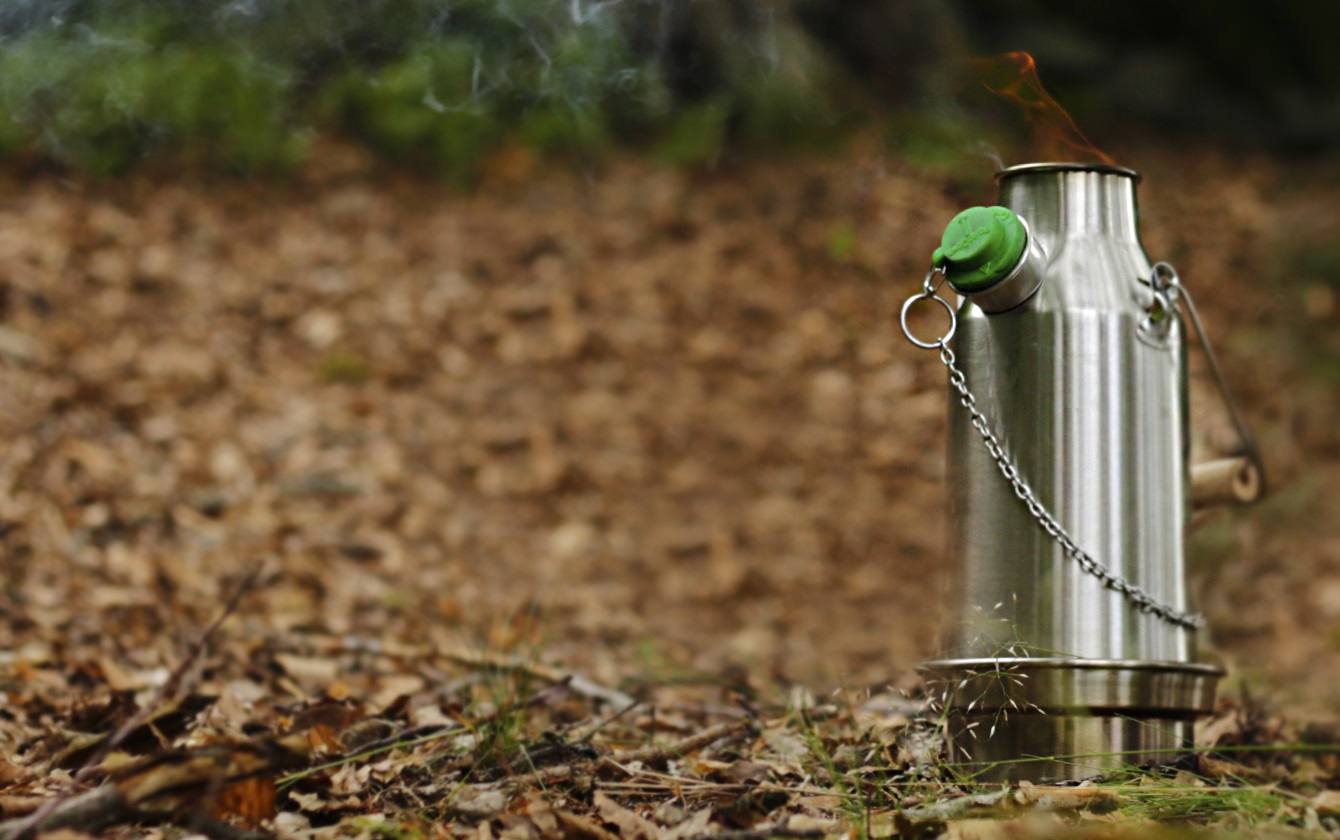 Zastanawiałeś się jak wyglądałoby gotowanie na łonie natury? Przedstawimy Ci mega popularne naczynie survivalowe do przygotowania wrzątku. Czajnik turystyczny kojarzy się Klientom przeważnie z kuchenką gazową lub naczyniem wiszącym nad ogniskiem. Irlandzka marka Kelly Kettle przedstawia kultowe czajniki o innowacyjnej konstrukcji. Naczynie pozwala na bardzo szybkie gotowanie wody czy przygotowanie posiłku.
Kelly Kettle kojarzona jest przede wszystkim ze słynnego czajnika i sprzętu kempingowego. Produkty firmy są od pokoleń podstawowym wyposażeniem kempingowym irlandzkich rybaków oraz przewodników wędkarskich. Obecnie naczynia Kelly są popularne i używane wśród zapalonych entuzjastów outdooru na całym świecie. Doświadczenia zarządu oraz pracowników są wykorzystane w biznesie i dzięki ich entuzjazmowi, zapałowi i determinacji, popularność "Kelly Kettle" rośnie z każdym rokiem. Motto firmy brzmi: "Wszystko jest możliwe… niemożliwe zajmuje trochę więcej czasu!".
Czajnik Kelly Kettle to bardzo praktyczny i lekki sprzęt, który sprawdzi się zarówno podczas jednodniowej wycieczki jak i wielotygodniowej podróży.
Budowa naczynia opiera się na stożkowym kominie, który przechodzi przez całą wysokość czajnika.
Podstawka załączona do każdego zestawu pełni rolę paleniska. Umieść ją na równej powierzchni, włóż do niej liście, drobny chrust lub suchą trawę i podpal. Następnie napełnione naczynie umieść na kuchence. Aby wzniecić ogień możesz obrócić podstawę otworem w stronę wiatru. Dzięki temu zapewnisz przepływ powietrza przez źródło ognia. Ważnym atutem jest to, że kuchenka nie wymaga używania paliw, a wyłącznie naturalnych podpałek.
Gotowanie z Kelly Kettle jest bardzo szybkie poprzez przepływ płomieni przez wysokość czajnika. Doprowadzenie wody do wrzenia to ok. 4 minuty. Zielony gwizdek dołączony do każdego zestawu, poinformuje nas o tym. Podczas zdejmowania czajnika z paleniska należy pamiętać, aby uchwyt złapać pod kątem 90°, tak aby ręka nie była bezpośrednio nad źródłem ognia.
W zestawie zawsze występuje praktyczny pokrowiec, który ułatwia przenoszenie czajnika. Pamiętaj, aby naczynie ostygło przed zapakowaniem w pokrowiec.
Gotowanie za pomocą naczyń Kelly Kettle jest elementem idei SLOW FOOD, czyli świadomego i zdrowego gotowania na wolnym ogniu. Sposób przygotowania posiłku posiada duże walory smakowe i odżywcze. Gotowanie na wyjazdach za pomocą kuchenek polowych pozwala na zminimalizowanie kosztów spożywanych posiłków.
Jeśli zaczynasz kompletować swoją kuchnię polową i potrzebujesz dodatkowych akcesoriów, w naszej ofercie znajdziesz kompletne zestawy od Kelly Kettle. Zestawy posiadają dodatkowo garnki, patelnię, kubki, talerze, grill czy podpórki - wszystko, aby przygotować posiłek w terenie.
Kelly Kettle to zdecydowanie idealny sprzęt dla całej rodziny jak i samotnych wędrowców. W trakcie letnich wycieczek, ale i zimowych polowań czajnik turystyczny zapewni Ci dostęp do gorącego napoju lub posiłku.