Headlamp For Kids TIKKID Petzl E091BA01 Pink New
TIKKID headlapm form Petzl with wide beam of lighting allowing reading or palying almost everywhere. The band protects against strolange and the battery case is secured - means that it is also intenede for small children.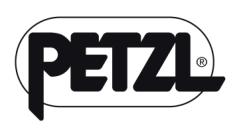 Safe shopping
Easy and fast
Courier / Post we ship abroad
Attractive wholesale offer,
check
17 years of experience
Only original products
FAQ
Maksymalna ilość światła  latarki wynosi 20 lumenów, by zmniejszyć ryzyko foto-biologiczne i chronić wrażliwe oczy dzieci.
Maximum light output is 20 lm to recuce photo-biological risk and protect sensitive eyes of children.
 The headlamp has three modes:

weak - perfect for reading,

high - for playing,

strobo - to be visible.
Other features:
easy to use

,


adjustable band that ptotects agains stronalge,

phosphorescent reflector allows you to find a flashlight in the dark,

battery case protected by a bilt,

the headlamp automatically switch off after one hour.
Technical data:
• Weight: 80 g
• Beam: wide
• Power: 3 baterie AAA/LR03 (included)
• Compatibility: Ni-MH battery
• Certification: CE, CPSIA
• Protection: IP X4 (waterproof)
• Codes:  E091BA00 (blue) /  E091BA01 (pink)

| | | | |
| --- | --- | --- | --- |
| Mode | Light | Distance | Time |
| Weak | 4 lm | 3 m | up to 160 h |
| Hight | 20 lm | 7 m | up to 61 m |
| Strobo | - | 1000 m | up to 100 h |
phosphorescent floodlight
Ask for this product
Write your opinion