Tactical Knife Glock Model Field 78 Original - Black - New
The original Glock knife from the Austrian army resources designed for heavy battle duties . The blade of 16.5 cm is made of stainless steel and coated with a black anti-corrosion coating which does not reflect the light.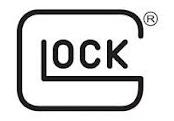 Safe shopping
Easy and fast
Courier / Post we ship abroad
Attractive wholesale offer,
check
17 years of experience
Only original products
FAQ
The classic army knife for any purpose: as a weapon, outdoor knife for opening munitions boxes or bottles. With safety sheath made of GLOCK polymer. The sheath allow to tranport a knife on max.6 cm wide belt. Total length is about 30 cm.
Brand-new product.

black anticorrosive coating
Opinions about Tactical Knife Glock Model Field 78 Original - Black - New
5.00
Number of opinions issued: 4
Click a rating to filter reviews