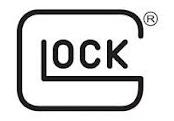 Tactical Knife Glock Model Field 78 Original - Black - New
The original Glock knife from the Austrian army resources designed for heavy battle duties . The blade of 16.5 cm is made of stainless steel and coated with a black anti-corrosion coating which does not reflect the light.
The classic army knife for any purpose: as a weapon, outdoor knife for opening munitions boxes or bottles. With safety sheath made of GLOCK polymer. The sheath allow to tranport a knife on max.6 cm wide belt. Total length is about 30 cm.
Foreign shipment of this knife is not possible.
black anticorrosive coating
Opinions about Tactical Knife Glock Model Field 78 Original - Black - New
5.00
Number of opinions issued: 3
Click the rating to filter reviews
Opinion confirmed by purchase
Incredibly good knife for the money. Original with stamps. I've used one of these for years and had to get one I can wear at work. You can abuse this knife all you want, and it won't care because no matter what you throw at this knife, it'll last longer than you. For about 27 EUR, I haven't found any other place with as good a price. If I could only pick one knife to use for the rest of my life, it would be the Glock 78. No fuss, just a good knife.
Opinion confirmed by purchase
One of the best ration quality/price in its category The blade steel is a carbon steel 1095. It's a strong material but non inox. Thta's why glock has coated it The sheath is very strong (that's a Glock polymer) The price of AW , 26.73 euro, is the lowest I've found