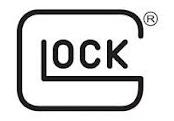 Tactical knife Glock Model Field 81 Original - Flat Dark Earth - New
The original Glock knife designed for heavy battle duties. The blade (16.5 cm) is made of stainless steel (55 HRC) and then phosphate-treated. Knife is coated with a black anti-corrosion coating, does not reflect the light.
The classic army knife for any purpose: as a weapon, outdoor knife for opening munitions boxes or bottles. With safety sheath made of GLOCK polymer. The sheath allow to tranport a knife on max.6 cm wide belt. Total length is about 30 cm.
Foreign shipment of this knife is not possible.
black anticorrosive coating
Opinions about Tactical knife Glock Model Field 81 Original - Flat Dark Earth - New
5.00
Number of opinions issued: 1
Click the rating to filter reviews