Safe shopping
Easy and fast
Courier / Post we ship abroad
Attractive wholesale offer,
check
17 years of experience
Only original products
FAQ
Cap manufactured by reputable company Mil-tec. Made of 100% cotton. It will be a perfect complement to the uniform. One size fits all (possibility of adjustment). 
The cap is available in two versions - with or without a button at the top - we send it randomly.
Opinions about Patrol Cap Woodland Mil-tec New
4.00
Number of opinions issued: 1
Click a rating to filter reviews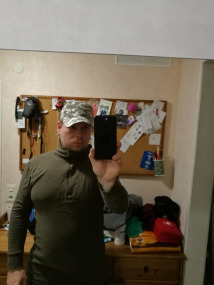 Brand new, came with labels. Good summer cap. Fabric is quit light weight and slippery feeling. Visor is hard and good for bending. Back strip is old school plastic "one size fits all" with many positions. That's way better than cheap brass clips what not stays closed. No odours.